Our clients are our best advertisement
Putting customers first is what we do best - but don't take our word for it, read what our customers say:
---
Recently sold my wife's property and the valuation was spot on, the marketing information was helpful. The team were professional and polite. Great feature was the WhatsApp group so Chris could keep my wife and I informed and whoever was available could respond.

Also provided helpful advice on the property we were planning to offer on and the current market, which saved us money.
Mr P Mac
---
We have just moved out of a house we were renting through Christopher Edwards Estate Agents. During the time we were using their services we experienced nothing but professionalism throughout. The check out and deposit refund procedures were handled fast and stress-free which in these troubled times was greatly appreciated. Special thanks to Andrew Johnson who was always easily approachable and helpful.
Mrs Ival
---
This amazing estate agent go above and beyond to make the transaction of selling less stressful. Friendly team, nothing is too much trouble, understanding and always there at the other end of the phone. Would highly recommend using this estate agent if you're ever selling a property. Chris has been nothing but amazing and patient.
Mrs S Badiani
---
I rarely write reviews, but this was probably the smoothest property purchase. Christopher Edwards Estate Agents were really friendly and equally professional in their work. Chris was speedy with responses and never had to chase. He also kept me informed throughout the entire process. Would highly recommended Christopher Edwards Estate Agents.
Mrs D Patel
---
A professional service and very attentive. Andrew has been excellent in helping us find new tenants in quick succession as well as handling all processes in a quality manner. Highly recommend using!!!
Mrs N Jethwa
---
This estate agents have been a pleasure to deal with. I was always able to reach Chris at any time with any queries or concerns. He is polite and professional, always keeping me in the loop. I would definitely use Christopher Edwards again and recommend them to my friends and family.
Mrs J D'Mellow
---
Very friendly and professional service when purchasing our home. Chris Agius looked after us throughout and his service was impeccable. We are very pleased with the experience. We would not hesitate to recommend to family and friends.
Mr A Dave
---
I have been with Christopher Edwards since the very beginning, and I don't think I could be persuaded to move to any other. Andy is my Lettings Manager - having found reliable tenants quickly, Andy has been nothing but professional, friendly, and completely in control. He is fast, proactive, and calm and I couldn't be more appreciative of how well he manages the property (and stress) for me! He is so patient and full of knowledge about property. An absolute asset to Christopher Edwards.

Chris and Ed - they listen to / and know their clients and the needs. Chris, Ed, and the team recently completed a sale for me, and I wanted to send my gratitude for finding a buyer so very quickly and seeing this through to the very end. You can talk to any team member; they will know who you are and about your property. This team are efficient and will honestly help in any way they can.
Mrs K Madlani
---
I had a very pleasant experience dealing with Christopher Edwards. They were professional throughout and kept me informed as required through various situations. The purchase fell through due to the seller backing out, but Christopher Edwards was there for me. They provided expert help and advice in how to proceed, even though the deal was lost. Kudos to Chris Agius and Owen Greenbank for being super helpful and down to earth. The team is incredibly friendly and will really go out their way to help in any way they can. Can recommend this agent to anyone with a heartbeat.
Mr A Pednekar
---
This team is brilliant. This is the second sale that they have carried out for me, and yet again they cannot be faulted. I used to be a management consultant, but I could not have earned any fees from them, because everything works perfectly! Do seriously consider using them - I was not bribed to write this! I support them because they are very good.
Mr R Curtis
---
I would be happy to recommend Christopher Edwards Estate Agents. From the first the initial conversation to the completion of the sale, the level of service was excellent. They were professional throughout the entire process and made it smooth and stress free.
Mrs A Kilner
---
This is the first time I have used Christopher Edwards Estate agents and I found them to be very professional and friendly. Nothing was too much trouble. Chris kept me updated on the sale of our property almost daily. He made the sale a very simple and hassle-free experience. I highly recommend Christopher Edwards.
Mrs K Newell
---
We sold our property through Christopher Edwards Agents. Very helpful & professional. Chris helped a lot with the smooth sale of the property. Chris was in regular touch with us till the completion. Since we live abroad, he is taking care of mails etc even after completion. We appreciate there help very much.

Also, would like to mention here we rented the property through Christopher Edwards.
Mrs K Ramachandran
---
I first worked with Christopher Edwards in 2015, when I purchased my flat. I found them to be very helpful, knowledgeable, and easy to work with.

This year, when I decided to sell my flat, they were the obvious choice to list it with. Again, I found them to be helpful, knowledgeable, and easy to work with.

They're an excellent Estate Agents
Mr C Tilley
---
We have used Christopher Edwards over several years, both on the rental side and when we came to sell our property. They have always been very professional, friendly, and responsive, keeping us up to date at every opportunity. Our sale went through very smoothly despite Covid! They are very knowledgeable and there is always someone at the other end of the phone to deal with any queries. When they say they are going to phone you back, they do, which is not something that always happens in this day and age. The team is a joy to work with, and I would have no hesitation in recommending Christopher Edwards for anyone with rental properties or contemplating selling a property. Thank you, Christopher, Andrew and all your team.
Mr D Charles
---
We recently sold our 3-bedroom house via Christopher Edwards. I dealt with Christopher Agius and our experience was very good and professional at all times. They swiftly moved to put our house on the market and within a couple of days had a viewing session which resulted in 11 offers!! I recommend their services should anyone be looking to either buy or sell a house.
Mr V Pattni
---
Thank you, Chris, for the amazing service, very responsive, helpful, and professional, assisted me with any queries I had, communication was quick and effective. The process went through smoothly and even after purchase Chris and the team contacted to see if everything was okay, and even helped with queries post purchase. Highly recommended!
Mr J Quanai
---
Very happy with the professional service provided by Chris and his team. It was a smooth journey with efficient service. I would not hesitate in recommending them.

All the best for the future!
Mr U Rajah
---
Selling and buying a property is always a challenge, but Christopher Edwards accompanied us throughout our journey in a very proactive and professional manner. Would absolutely recommend this Estate agency, very happy with their service.
Mr I Jeager
---
Thank you, Christopher and Team. Making buying a house painless! Always proactive and updating. Great company and great people. Enjoyed working with you.
Mr M Talukdar
---
Thank you so much Chris for all your help in selling our property. We made the right choice by choosing you as our agent. You kept your word all along since the day you came to value our property. Your valuation was spot on, your terms were very flexible, and your approach was very professional. We were able to communicate with you very easily and you always responded promptly. You acted as a very efficient coordinator between all parties. We would highly recommend Christopher Edwards Estate Agents for anybody who needs successful sale of their property.
Mr Siriwardena
---
Great experience with these guys. What could have been a very stressful process was made far easier by the professionalism of Chris and the team. When Chris first came round to value my property I was impressed by his local knowledge and satisfied that all the services I would require and methods of advertising I wanted would be covered for what was a competitive fee compared to other agents I called in.

I was happy with the quality of the photos taken of my property, the floorplan, and the description. Later during the sales process and when things could have got more stressful Chris was fantastic at dealing with all the other agents and solicitors up and down the chain and then keeping me informed of what was going on. I may have missed out on the property I was trying to buy had it not been for the efforts of Chris and his team.

Thank you, guys!! We're now settled into our new place but will consider using you if we ever move again.
Mr & Mrs O'Rouke
---
Thank you for your help in facilitating the purchase of my house. You and your team have been very helpful, professional, and efficient. Your services will be highly recommended.
Mr D Alcala
---
As a retired lawyer I am always concerned that my residential rentals should be regulated correctly. Christopher Edwards makes sure that tenancy agreements are drafted sensibly and effectively, and they ensure that all current regulatory requirements are fully complied with. A very prompt effective and efficient service which I recommend without hesitation. I should add that I have used them on several occasions and have recommended that others use them as well.
Mr S Radia
---
Amazing service provided by Christopher Edwards Estate Agents. The Director personally handled my case, and he was very helpful, professional and above all easy to talk to. As a first-time buyer I had no idea what to expect when buying a house, but he was at hand to answer any questions I had. There are so many parties involved (Solicitors, Surveyors, Valuators, buyer, and seller) and the Estate agents are that link between them all. When there were any issues getting information from any party, he would chase them up and get results quickly. He would make the arrangements with the sellers and Surveyors and Valuators to allow access to the property and provide you with updates straight away. I would highly recommend this Estate Agent.
Mr P Hirani
---
Christopher Edwards have been amazing in helping us with the sale of our home. They went the extra mile to ensure we completed quickly and made sure there was good communication between us and the buyer. They are straight forward and honest. Easy to deal with highly recommended. Chris & Owen very big thank you to you guys for all the support during the past few weeks.
Mrs D Dias
---
Managed a property I lived in for the last two years. They are an experienced team and have excellent communication and a great team. Their contractors are also very professional, quick, and polite. I would recommend using them and I'd use them in the future.
Mrs M Hussan
---
After an online search of reviews for local agents to market our parents' home, three were called in to assess sales potential / value, and to see which agent could best meet our needs. Now living 100's of miles away we would be reliant upon the selected agent carrying out regular additional activities to the norm (security checks etc) and to offer us clear and regular communication. This was primarily handled by Chris Agius, along with regular support from other team members. Difficulties were experienced - solicitors and Land Registry being slow to act during the pandemic, plus first intended purchaser proving 'flakey' - but Chris and the team consistently provided support throughout.

With sale now completed we are confident in recommending the services of Christopher Edwards.
Mr & Mrs Durrant
---
Excellent job from start to finish from Christopher Edwards. We had several offers, and our house of 22 years was sold within 10 days. CE kept us informed throughout and made the whole process very simple. Great value for money!
Mr & Mrs Hamilton
---
Excellent experience. Chris and the team were professional and helpful throughout the sale of my parents' house and were very compassionate about the circumstances. I would definitely use them again.
Mrs M Venn
---
The service provided was excellent. They knew exactly what our requirements were when purchasing from them and found us an ideal property.
Mrs M Gopal
---
With two other well-known local agents consecutively having failed spectacularly to sell our house, we then instructed Christopher Edwards Estate Agents. From the first moments onwards of meeting Chris Agius and his team, we were highly impressed with their straightforward and professional approach. They guided us carefully through the sale process, always keeping us fully appraised on a regular basis and backing up their advice with clear information on the local and general property markets. Once terms were agreed in principle with a buyer, Chris closely monitored progress on the legal front and acted as a fair intermediary on any aspects arising to be discussed between buyer and seller. Chris and his team were helpful, courteous, and attentive throughout. We would not hesitate to recommend this firm to anybody out there looking to sell their property.
Mr P Monroe
---
Chris and the team are very professional and friendly people. The service they provide is excellent and they keep you informed all the way through the sale of your property. We have used Chris to sell two properties of ours and 3 family members properties. I recommend them 100% to anyone we know. The valuation was spot on, and their fees are very competitive.

If you call Christopher Edward estate agents, you will not need anyone else.
Mr D Haycox
---
From our initial contact in booking our viewing up until our completion day we were kept well informed at every stage of our buying process, as first-time buyers this was very appreciated. Everyone we spoke to were very professional and helpful. Special thanks to Chris Agius who always kept us updated. We are grateful we found Christopher Edwards as our estate agents for our first home, it really made our buying process easier. Thank you!
Mrs K Patel
---
I found Chris Agius and his team very good they kept me updated and informed all throughout my recent sale friendly and very helpful. I would recommend them to anyone I know who wants to buy or sell a property.
Mrs J Ryan
---
Christopher Edwards got the job done. Everything went so smoothly from inception to completion. A small yet very professional company who come highly recommended. Thank you for all your hard work!
Mr S Afzar
---
I have no hesitation in recommending Christopher Edwards. The whole process has been excellent:

A quick sale, extremely professional, Great communication
Mr S Cornell
---
I used Christopher Edwards Estate Agents to sell a two-bed flat on Alexandra Avenue HA2. I found Chris Agius and his team a pleasure to deal with. They provided a competitive fee, found a suitable buyer quickly, and were helpful throughout the entire process. Good communication generally and helpful liaison between buyer and their solicitors.

Highly recommended!
Mr J Brammer
---
I am first time buyer; I find out my purchase via Christopher Edward agent. Chris and his team very friendly and professional. They always quick respond and update every information. I would definitely recommend. Thank you for everything.
Mrs V Nguyen
---
From the first meeting with Christopher from Christopher Edwards, I felt he had empathy with me as we were selling our late Mother's home. He talked me through the process and kept us informed at all stages. All staff that I came into contact with were well informed, polite and professional. I would recommend Christopher Edwards Estate Agents as a local company with the customer's interest at the centre of their business.
Mrs K Harrison
---
We engaged Christopher Edwards Estate Agents to help us sell my father's home. This was at a very difficult time for the family. We found the staff at Christopher Edwards polite, professional, and very diligent in assessing viewings and potential buyers. There were dozens of viewings, sometimes several a day and this was through the hard work and perseverance of the staff at this Estate Agent. They also kept the family informed of every viewing and provided feedback in a timely manner. This was very much appreciated.

I would not hesitate in recommending Christopher Edwards to either buy or to sell a home in the future.
Mr K Sylvester
---
Chris and his team have been fantastic in helping me purchase a property. At the time I met Chris, I had three offers fall through for various different reasons and was extremely close to giving up and taking a break from it but when I walked into the flat, they were selling, it was the best one yet so thought everything before must have happened for a reason! Chris was completely transparent about the seller and all the property details and provided feedback on my offer very quickly. This was really appreciated. He checked in regularly and kept me updated throughout. Chris and his team are extremely positive and professional. I would not hesitate in recommending Christopher Edwards for either buying or selling a home. Thank you
Miss L Kajouri
---
I have no hesitation in recommending Christopher Edwards Estate Agents. The entire team was very professional, attentive, and co-operative in handling all our queries. Louis was very friendly while we very viewing the property. Owen made sure all our queries/messages were handled in an effective manner. Special Thanks to Chris Agius, we were first time buyers however Chris was very friendly and patient while answering our questions and making sure we were always updated on our purchase.

I wish the team all the success in their future endeavours.
Mr & Mrs Moore
---
Don't shop around looking for estate agents to sell your property. Christopher Edwards provides the best value for your money. They have been extremely professional, responsive while providing good quality service. On the very first meeting, I found Christopher very genuine and professional. Christopher Edwards provided the best deal. Throughout the process, Christopher was extremely responsive to all my queries. Even on holidays, he would provide updates and responses. He, on many occasions has gone out his way to help. If there was an option to give him 10 stars out of 5, I would give him. Christopher, please continue providing excellent service.
Mr A Patel
---
Recently sold a property in harrow through Christopher Edwards and we are extremely happy with their service all around. Everyone at Christopher Edwards Chris, Louis and Owen were fantastic to deal with, they all have been instrumental in selling our property. We had few ups and downs after the offer was accepted but Christopher Edwards went above and beyond to support us, with a great blend of positivity, patience, and persistence to get things done and over the line. We really couldn't have done it without them!

From start to finish they were responsive and proactive in their communications and professional though-out. Chris and his team were always extremely helpful, and they also kept me updated with weekly calls (or more often as needed). Keep up the good work guys. Happy to recommend them to all my friends and family.
Mr H Botadra
---
Great service from Chris & Team on a recent house purchase. Good communication and very transparent. Kept on top of solicitors and all parties involved for a smooth completion. Highly recommended.
Mr A Adarsh
---
We've worked with Chris on two separate occasions (selling and buying) and both times it was an excellent experience. Chris is knowledgeable, always accessible and to communicate with. He takes the stress of situations and manages and handles all aspects of the sale/purchase keeping you in the loop at all times. Definitely recommended.
Mr & Mrs Mentzakis
---
I have received a very pleasant and professional service from Christopher Edwards and team. They are experienced professionals and highly supportive in providing genuine guidance as well as being responsive to all types of queries requested.

I highly recommend their services and will most certainly be working with them in the future again.
Mr P Patel
---
We engaged Christopher Edwards to sell our property and Christopher Agius and his Team were very helpful through the process of selling our property. We had a number of viewings, and we were informed of the offers and any feedback given.

We would not hesitate to recommend Christopher Edwards Estate Agent to anyone looking to sell their property.
Mr A Rashid
---
We recently bought property in Northwood through Christopher Edwards and Christopher Agius was very helpful throughout the process. Definitely recommended
Mr P Gala
---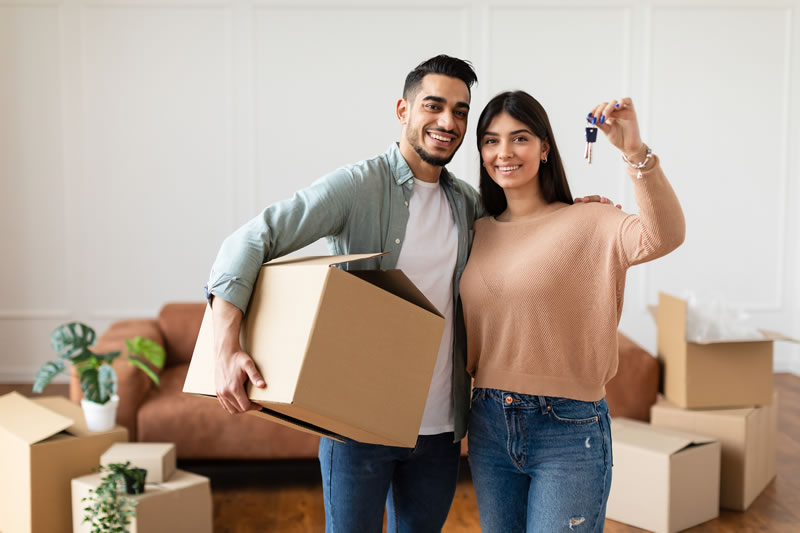 How Much is Your Property Worth?
Take advantage of our free no obligation valuation.
Book a Valuation